Affordable Website Maintenance Packages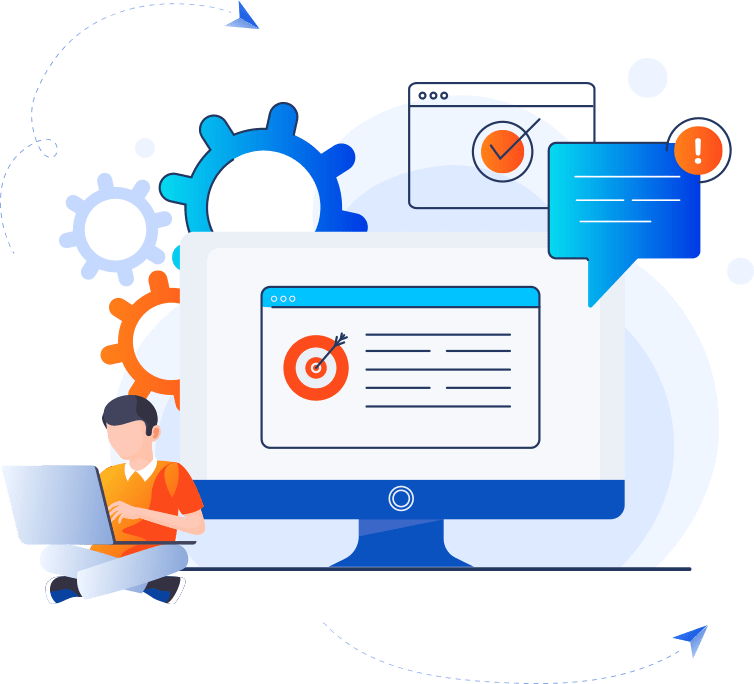 Are you seeking reasonable website maintenance packages in India? Anuj Kumar has brought for you a customizable, reasonable, and functional website maintenance package in India.
By choosing our packages, you will be able to eliminate the worries that come with managing, monitoring, and maintaining a website.
At heyitsanujkumar.com, we have deeply comprehended both the major and minor challenges that people usually face after getting their business website live. To help website owners to tackle their website's maintenance issues, we have prepared a custom-made and all-inclusive website maintenance plan that will let their website deliver a fast, safe, and all-in-one online experience.
OUR SERVICE
Plans and Pricing
Small

$ 80
Monthly Package
Upto 10 Edits
Trobleshooting Issues
1 New Page
Image Optimisation
Server Issues
Timeframe 2 days
Medium

$ 120
Monthly Package
Upto 20 Edits
Trobleshooting Issues
3 New Page
Image Optimisation
Server Issues
Timeframe 2 days
Large

$ 200
Monthly Package
Upto 30 Edits
Trobleshooting Issues
7 New Page
Image Optimisation
Server Issues
Timeframe 2 days
Check Some of our competitors pricing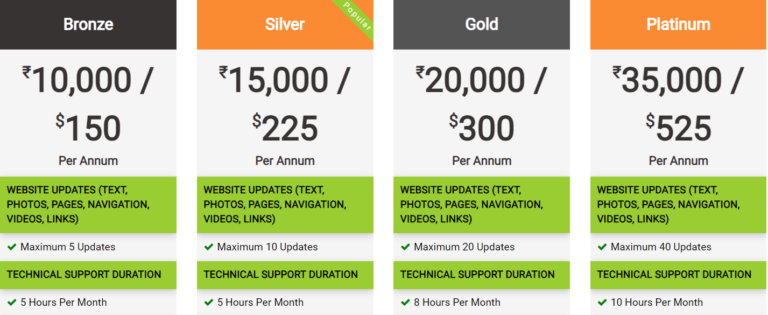 What is Website Maintenance?
Website maintenance services include all activities for keeping a close eye on the website issues and fix them as they are discovered. The idea is to make sure the website remains functional without any loss in user experience and/or downtime.
What are the benefits of Website Management?
Maintain Your Website's Security. ...
Boost Customer Acquisition and Retention. ...
Keep Your Content Timely. ...
Avoid Costly Disasters. ...
Stand Out From Your Competition. ..
Do I need a website maintenance plan?
Yes, you do need website maintenance. It's not optional. Just like you have to mow your lawn and trim your hedges, you have to maintain your website or it will go downhill fast.
Think about it: a website is a reflection of your business. It's the first impression people have of you, and if it's not updated regularly, or if it's full of errors, then potential customers will think you don't care about your business. They'll think you don't care about them either.
That's why website maintenance is so important. It keeps your website looking good and functioning properly. It makes sure that potential customers see the best possible version of your business. And it shows that you care about your customers and your business.
How much is the Website maintenance Charges?
As per the Industry rates 
Small business website maintenance may cost up to $150 per month
A corporate website may have maintenance costs of $200 to $3500
Ecommerce website maintenance costs may range from $1500 to $2500
Who would be responsible for a security breach?
As we handover the credentials to the website owners and we do not host sites on our hosting account, we cannot be held responsible for security flaws and infections. As no software or server is 100% safe from security breach, we cannot be held accountable for all security breaches should they occur. Further, we are NOT held accountable for patching any software that has been installed to the site without our knowledge.